Candidates for Directors-at-Large. After
viewing
, current ISTTE members can click
HERE
to vote, using the password sent to you via email.
Name: A-KUM Jerry Ricardo
Affiliation: School of Hotel and Tourism Management, Hong Kong Polytechnic University.
Position title: Final year Doctor of Hotel and Tourism Management student.
Areas of expertise: Sustainable tourism, ecotourism, tourism management, hospitality management.
Years of academic experience: 08 years.
Years of industry experience: 29 years.
Why would you like to join the ISTTE Board
With an experience in tourism, hospitality, and academia that spans almost 30 years in seven countries, I want to incorporate these attributes into ISTTE activities to enhance the organisation's awareness worldwide and improve its operations in general.
Platform Statement
I am very familiar with academia and the tourism and hospitality industry and want to work at an international level to promote ISTTE. I will include firmly using conventional and social media such as LinkedIn and Facebook to promote ISTTE and its goals and why it is essential to join the organisation. For the latter, it is crucial to determine the different target groups and strategies to access these. It will also be mandatory to constantly monitor the strategies' impacts and make necessary changes. I also believe that all ISTTE board members should be made aware of new strategies to establish their understanding and support internally.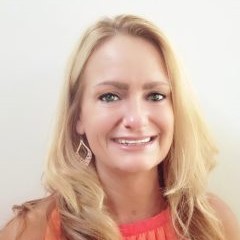 Name: Angela Durko
Affiliation: Texas A&M University
Position title: Associate Professor, Instructional
Areas of expertise: Benefits of Tourism, Cultural and Virtual Exchange, Service Quality in Hospitality
Years of academic experience: 12 years
Years of industry experience: 10 years
Why would you like to join the ISTTE Board
As a member of ISTTE for I have been able to learn more of the organization and benefit from partnerships made with members. I'm now in a position in my career track to further represent our field and serve as a mentor to future educators and researchers. I would be honoured to do so with the organization that was instrumental in developing aspects of my industry connections and projects. I add the unique aspect of being a non-tenure teaching faculty member at an R1 university, and could offer mentorship to ISTTE members interested in this career path.
Platform Statement
As the Academic Professional Track becomes more prevalent in research universities (and elsewhere), graduate students skilled in teaching are going to increasingly be in demand. A significant number of graduate programs offer no formal education focused on preparing students for the teaching aspect of their future careers, with most a research-based program only. I hope to add to the progression of ISTTE by expanding the focus of education and pedagogy for members and conference attendees. I would be interested to work with members and partners to develop an Education Director component for the organization. This could range from offering teaching workshops during the annual conference for, adding teaching presentations as a conference track, and developing potential teaching credential courses through ISTTE.
Dr. Nicholas Thomas currently serves as the Director of the School of Hospitality Leadership in the Driehaus College of Business at DePaul University where he holds administrative oversight of faculty and students, academic programs, budgets, and strategic planning and partnerships. Concurrently, he holds director-level oversight for the J. Willard and Alice S. Marriott Foundation Center for Student Development and Engagement as well as the Center for Research and Education.
Thomas is most proud of bringing thought leadership to set strategies in developing a fully online MBA program, executing collaborative learning initiatives and creating programs to bring students and industry leaders together. As an administrator, he excels in engaging leaders from local, state, national, and international organizations to understand the evolving needs of the hospitality and tourism industries and connect industry leaders with students.
Within the higher education landscape, Thomas is recognized as a passionate and innovative educator and holds the faculty rank of tenured Associate Professor at DePaul teaching undergraduate and graduate courses on hospitality and tourism operations, customer service, technology innovation, and human resources. As a dedicated researcher, Thomas actively publishes his findings in the field's top journals and is regularly invited to present across academic, industry, and public settings. He co-authored a human resources leadership textbook in 2019, with a second edition released in 2021.
Prior to working in higher education, Thomas held managerial positions with oversight in luxury hotel operations and human resources training and development programs for some of the world's most recognizable brands. He worked in properties ranging in size from 90 to 7K+ rooms located in top destinations such as Las Vegas, Pebble Beach, Carmel, and Palm Springs. Additionally, he holds an FAA commercial pilot license and he was a commercial airline pilot prior to his higher education career.
Thomas holds a Bachelor's degree in Hotel Administration, a Master of Hospitality Administration, and a Doctorate of Philosophy in Hospitality Administration. All three academic degrees were awarded by the William F. Harrah College of Hotel Administration at the University of Nevada, Las Vegas.